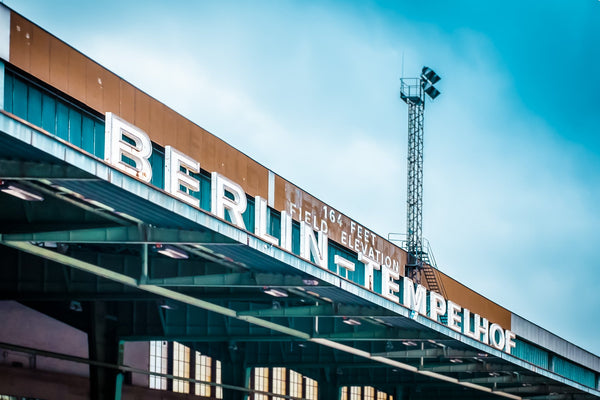 Tempelhof Central Airport
Built from 1936 onwards, the airport building was the largest building in the world for two years after its completion in 1941 with a gross floor area of 307,000 m². The total length of the arch-shaped part of the building is about 1.2 kilometers - making it still one of the longest buildings in Europe.
Characteristic of the architecture of Tempelhof Airport is the ambivalence of monumentality and modernity. All facades facing the city are clad with natural stone from Tengen shell limestone, the window surrounds and cornices are accentuated by lighter Jurassic limestone. On the other side, facing away from the city and facing the airfield, the modern, pure steel construction of the hall arch is openly visible.
As a historic record of aviation, architecture and construction technology of the 20th century, the entire building has been a historical monument since 1995.